I always hope for an answer to the age-old question, "What do you want to do when your grow up?"  If God would just give me the answer then I'll be 100% committed to whatever it is.  Except, it doesn't quite work that way.  I've learned a few things over the last few weeks.
Two things are specific to two bishops.
Person A, lost his job resulting with bills unpaid and ultimately the water being shut off.   Who better to call as a Bishop than this man at that time.  Talk about a glass case of emotion.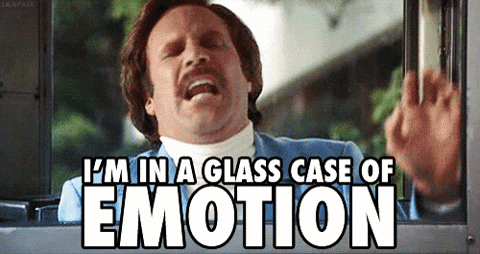 As he continues to study "Faith" a few things stand out.  With the parting of the Red Sea first they had to get their feet wet and then it happened.  Brother of Jared did something never done before and had rocks become light.  Where's my faith?
Person B, as a Bishop he loses his job, and within two years was on his 4th job.  Someone who is doing everything you "should" be doing and more. But still has to manage some pretty big blows to his life.
It's safe to assume both men had experiences to benefit other struggling members.
I have to believe that's why I have to suffer as much as I do.  Not that I'm willingly suffering just to claim, "Bro… I've been there." However, I'm really done suffering.  If I wasn't married I would have have made a dumb decision to call it quits.  I don't want to screw up someone else's life as a result, no one wins.
The church has a Self Reliance class mostly used outside of the US.  Our Stake invited a few members from each ward to participate.  Not the official titles but there's Personal Finance, Starting a Business, Finding Employment, and Continuing your Education.  My wife is in the Personal Finance group and I'm in the Starting a Business group.  I have to say that there was some great power involved with our group being put together.  It's something I look forward to each Sunday night.  The biggest lesson to learn is letting God help you with your temporal life and not just the spiritual part.